The first one of the advantages of suspended interlocking flooring is that it is convenient to install. The suspended interlocking flooring is connected with a snap fastener, and the installation is convenient and simple, it can be assembled without any glue or other tools. Usually 3-4 people can finish laying a badminton court in 2-3 hours. We only need to keep regular cleaning in the future.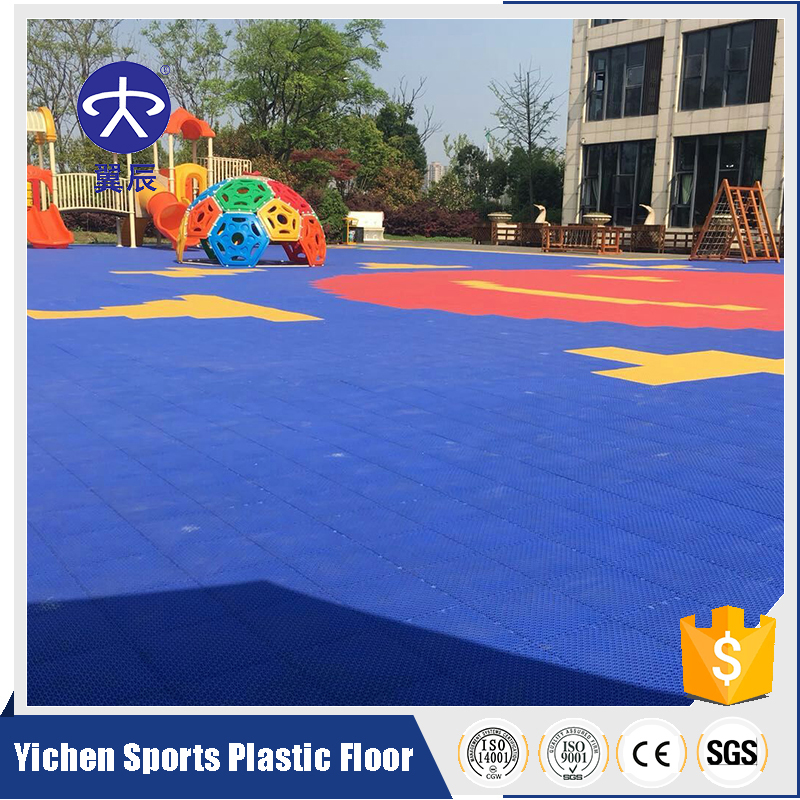 The second is that the PP suspended interlocking flooring is eco-friendly. The raw materials of suspended flooring is PP(polypropylene). It is a kind of non-toxic, waterproof and moisture-resistant, environmentally friendly commodity.
The other is that the suspended interlocking flooring tiles is very cost-effective. Because it is simple to install and saving labor cost. It can save more time and more labor cost than the usual pvc sports flooring. Also, the assembling is so simple that it can be completed by one person. Moreover, because the industrialization level is getting higher, the price is now not as high as ever before, so the using of the flooring is also increasing.
The last one is that the suspended interlocking flooring is durable. The suspended interlocking flooring has the characteristics of resisting high temperature and low temperature by adding the improved polypropylenes which can resist ultraviolet radiation, oxidation, cold, etc. Because of the flume planning, the PP tiles have advantages of pressure resistance, impact resistance, easy drainage, long service life and so on.