Kindergartens and early education centers are places where children are relatively concentrated. Every family attaches great importance to the safety of children, so we should pay more attention to the choice of decorative materials on the ground.Because the traditional floor and ceramic tile can not meet the demand of people, so far, many kindergartens use the new environmental protection kindergarten floor as the floor decoration material. So how to choose plastic floor for kindergarten? Let's see it!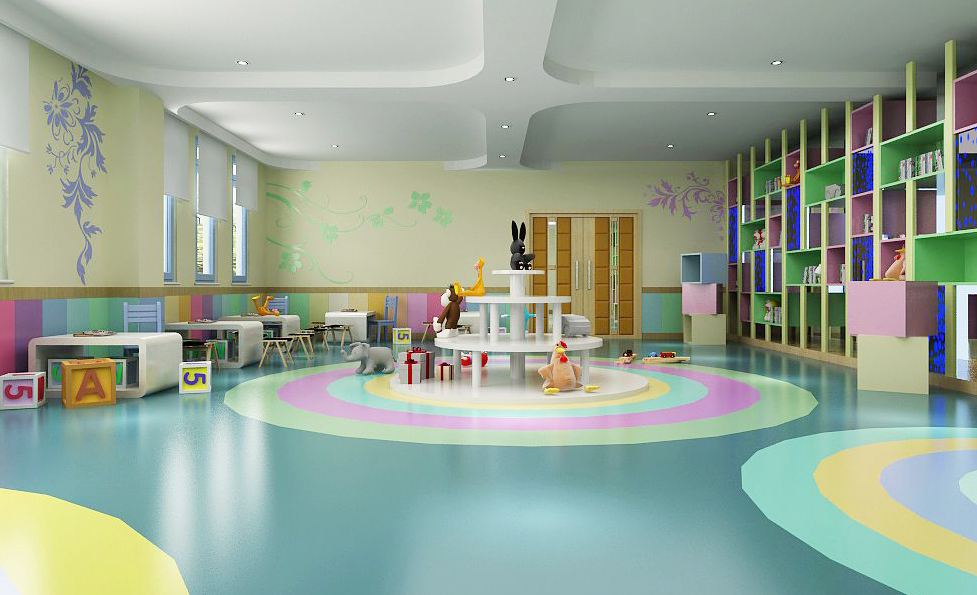 First, Green environmental protection:
Yichen sports plastic floor uses a new environmental protection material-PVC, it does not contain formaldehyde, does not contain asbestos, lead, mercury etc heavy metal harmful fillers, fully meet the needs of young children for green space.
The floor is with cartoon, fun and can be patterned at will. The latest research shows that if children often live in unpleasant color environments such as black, gray and dim colors, it can affect the development of brain nerve cells and make the children rigid, retarded and mentally retarded. If a child grows up in a colorful environment, his ability to observe, think, and remember is higher than that of a child growing up in an ordinary color environment. Yichen Sports plastic floor's Kindergarten PVC floor focus on the children of this age, using rich color collocation, cartoon design, creating a fun, curious, easy exploring indoor space.
Second, Strong decoration:
Floor design is a very important segment in kindergarten environment design. At the first step that children go into the kindergarten, that the first one attract their attention is color, then is image, the last are words. Young children are in an important period of physical, intellectual formation and rapid development. Therefore, according to the children's imagination and association of color and psychological feelings, through the design of the color and pattern of the floor, the plastic floor of Yichen sports plastic floor co., ltd gives the children a healthy, happy and positive space environment.
Third, comfortable feet feeling, anti-skid ability and safety:
children's lower limbs are not fully developed to walk on the hard ground. The Yichen's sports plastic floor adopts a high foaming layer structure, the thickness of which can reach 6.5 mm, which is not only comfortable for the feet, but also ca greatly reduce the pressure caused by the back, legs, ankles, it fulfill ergonomic requirements.
Fourth, Antimicrobial and anti-mildew :
In the pleasant interaction , we will inevitably contact with the ground at zero distance. Yichen sports plastic floor company adds a unique anti - mildew element in the flooring, so that the flooring can inhibit bacterial breeding permanently. Even if the child is crawling on the ground , the skin and the ground contact do not need to be worried too much .
Fifth, easy to clean:
children like to doodle at any time, Yichen sports plastic floor can be cleaned with wet mop saving time and labor. After installation, no need to do wax polishing, only with general daily maintenance, the floor can be bright and clean as new.
Summary of the article:
The above information about how to select plastic flooring in kindergarten is introduced here. We hope it's helpful for you. It is very necessary to choose green and reliable pvc floor for children's activities places. To learn more about plastic floor, welcome to Follow Yichen, please look forward to.