The traditional flooring occupies the mainstream market of office floor all the time, in recent years plastic floor is more and more popular. PVC floor can used as flooring for transportation, hospitals, cinemas, exhibitions, etc places. Then for the office how to choose PVC plastic flooring?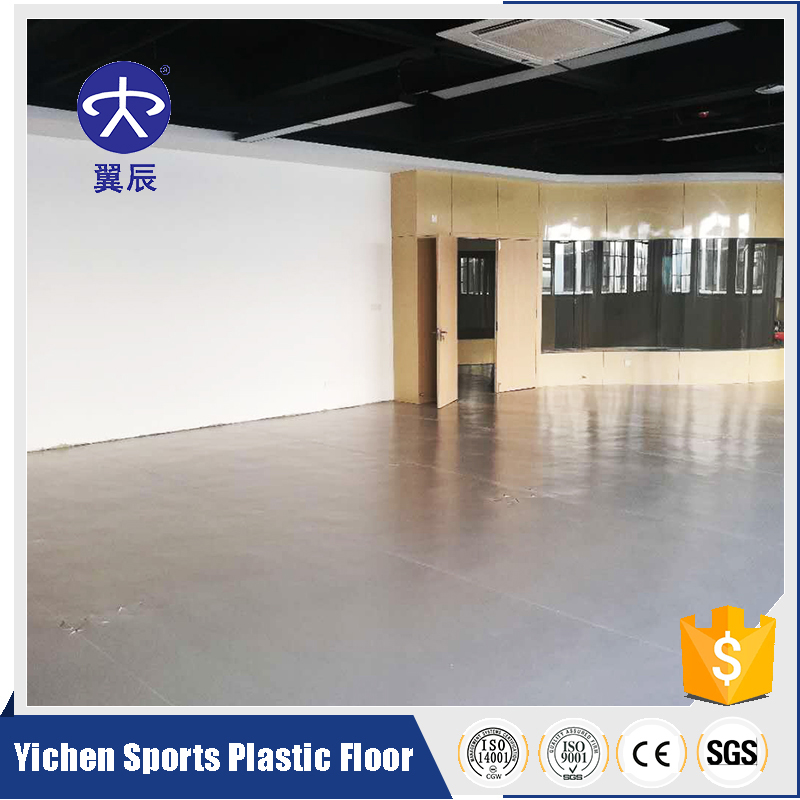 Green environmental protection: Yichen's sports plastic floor uses a new environmental protection material-polyvinyl chloride. It does not contain formaldehyde, nor asbestos, lead, mercury and other heavy metal harmful fillers. It fully meet the people's demand for Green environmental office.
Anti-fouling and anti-slip: the special surface treatment technology of Yichen Sports Plastic Floor Co., Ltd give its sports flooring a excellent anti-fouling chemical properties, cleanness and durability. Under the action of local pressure, the floor will produce instantaneous elastic deformation, which makes the friction coefficient of the surface become larger, and it is difficult to slide down while walking.
Durable and anti-peeling: Desk feet of office tables and chairs, especially swivel chairs, are easy to cause sunken on the floor during long term movement. The practice use in European countries shows that, if use properly, Yichen's sports plastic floor's wear layer can resist for 7 years traffic load wear. If under general local point load pressure, such as cabinet leg, chair wheel, it will not produce fracture, degumming or permanent depression.
Flame retardancy: the special fire prevention treatment is carried out when Yichen's plastic floor is manufactured, so as to reduce the chance of fire spreading and not to produce harmful smoke and gas to the human body.
Strong Sound absorbing and comfortable foot feeling : office meeting room all need quiet space, Yichen sports plastic floor does not only have good foot feeling, but can also insulate 20-22db noise, so that it provides quiet and comfortable working environment for office.
Easy to clean: Yichen sports plastic floor is usually cleaned with wet mop. It saves time and effort. No wax polishing is needed after installation. Only ordinary daily maintenance can be as clean as new.
Summary of articles :
Above is a brief introduction to the " How to Choose PVC Plastic Flooring " in the Office Building . Hope to help you . If you want to know more about the small tips of plastic floor , welcome to follow Yichen Floor , please wait and see.